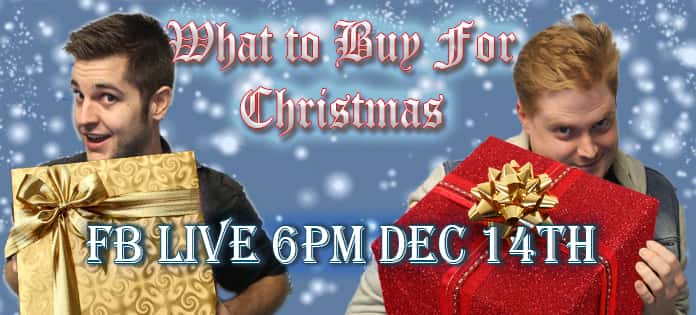 Top 5 Holiday Gifts
Literally the hottest toy out this year!
SEE ALSO: Wal-Mart to offer discounted Hatchimals beginning today
The phone that needs no introduction…
If videogames weren't real enough for you, Here's this!

A drone that basically flies itself!
The biggest thing in videogame history… Now in a smaller package!

DON'T MISS: Neighbors sue Florida homeowner over holiday lights and music
Top Tech Gifts
Automate your home with new connected light bulbs!
Never run out of juice with the power of Everpurse!
The future of bladeless technology… Now for your hair!
Get connected and control your house while you're away!
Take control of your climate with the latest in connected devices!
Hot gift item that you couldn't afford last year!
A smartwatch with class that won't break your wallet!
The power of Bose now in a convenient size!

ALSO: Pastor yells 'Santa does not exist!' to kids waiting to meet St. Nick
Budget Gifts That Don't Break the Bank
Always take the best selfies with this led phone case!
Better than a Furbie, there is a doll for everything!
The perfect gift for the absent-minded! Never lose your keys again!
A good entry level drone for those on a budget!
The safe for those of us that need help with self control!

The game where you get a pie in the face!

Affordable bluetooth speaker from your favorite online retailer!
Make your own karaoke with the new selfie stick!
You'll wonder how you ever slept without it!
SEE ALSO: 'Secret Santa' pays outstanding lunch bills of 40 elementary students
Scripps may get commissions for purchases through links in this story.