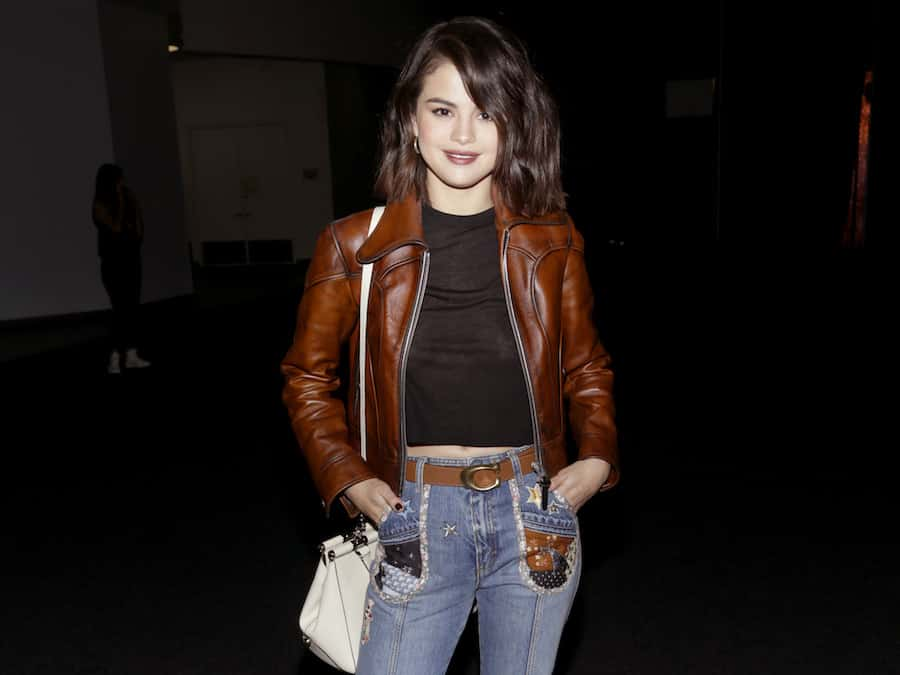 NEW YORK, NY - SEPTEMBER 12: Selena Gomez attends Coach Spring 2019 fashion show during New York Fashion Week at Basketball City - Pier 36 - South Street on September 12, 2017 in New York City. (Photo by Lars Niki/Getty Images for Coach)
Selena Gomez revealed on Thursday that she received a kidney transplant from her BFF.
The singer posted a photo on Instagram that shows her and fellow actress Francia Raisa holding hands across their hospital beds.
"I'm very aware some of my fans had noticed I was laying low for part of the summer and questioning why I wasn't promoting my new music, which I was extremely proud of," Gomez wrote in the caption." "So I found out I needed to get a kidney transplant due to my Lupus and was recovering."
Gomez revealed her Lupus diagnosis in 2015 and last year took some time off as she struggled with the disease as well as anxiety and depression.
The superstar said the transplant was "what I needed to do for my overall health."
She said she looked forward to sharing more with her fans later about her transplant journey, but in the meantime she wanted to thank her health team and Raisa.
"She gave me the ultimate gift and sacrifice by donating her kidney to me," Gomez said. "I am incredibly blessed. I love you so much sis."