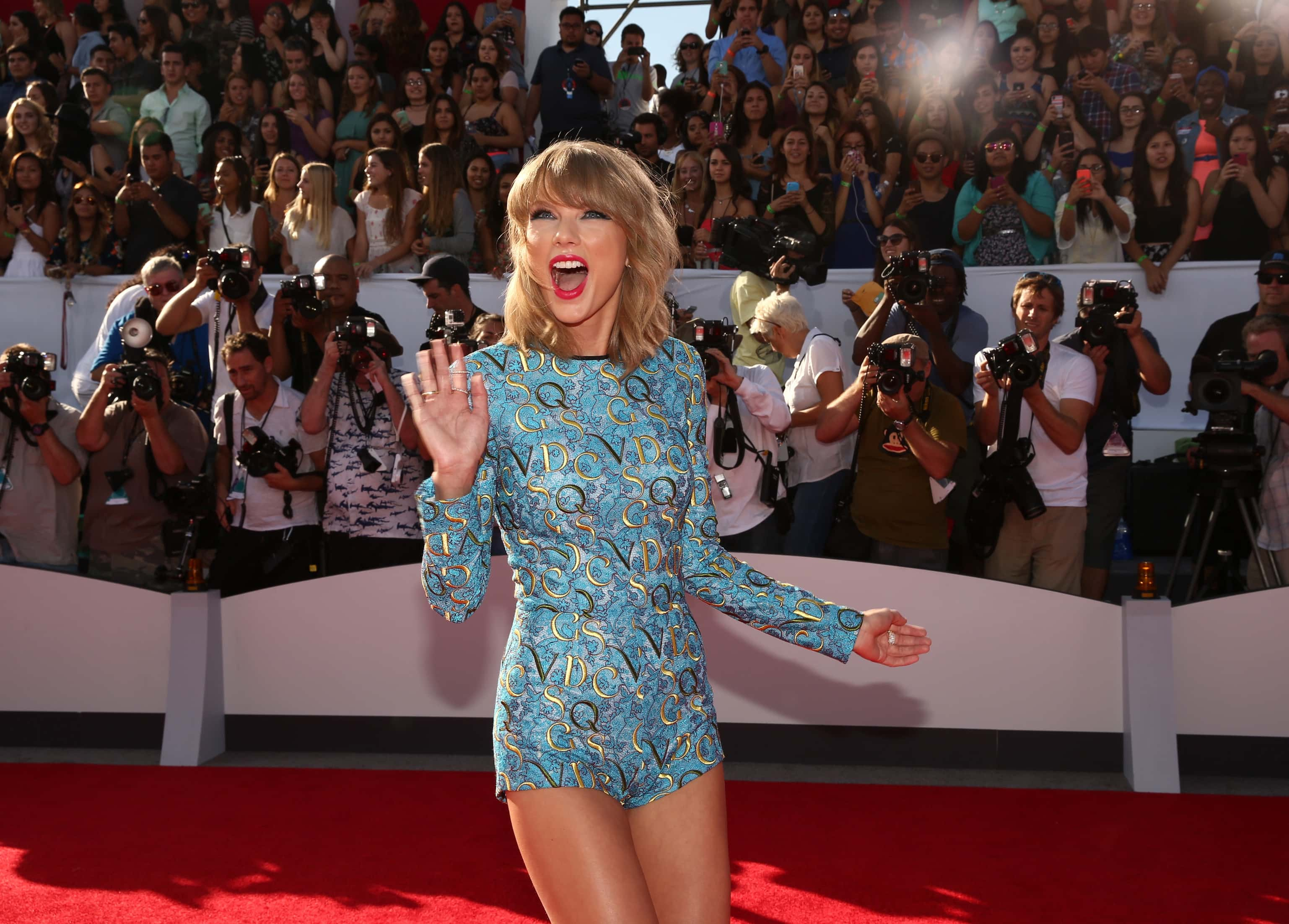 INGLEWOOD, CA - AUGUST 24: Recording artist Taylor Swift attends the 2014 MTV Video Music Awards at The Forum on August 24, 2014 in Inglewood, California. (Photo by Christopher Polk/Getty Images for MTV)
We are thinking that Taylor and Selena Gomez have finally given us the dream collaboration (and may be the only one on the album). Fans are starting to believe that the two best friends have collaborated on reputation thanks to Scott Borchetta tagging Gomez in a tweet over the weekend.
Fans better watch closely on ABC this Thursday night for a new song. Swift has been teasing us with a short commercial about the upcoming song which drops just hours before the complete album
The Secret Sessions looked like a ton of fun! Taylor hosted 500 hand-picked fans for her secret sessions in Los Angeles, Nashville, and Rhode Island. We couldn't be any more jealous.
Her boyfriend, Joe Alwyn, is the subject of several songs on the album. Here's to looking at you "Gorgeous" and "Call It What You Want".
The announcement of tour dates for the reputation World Tour may just be right around the corner. A promotional photo has been released for the tour.
Taylor has broken yet another record with reputation album pre-sales already at 500,000 sold and making it Target's largest music pre-sale of all time. Does this really surprise anyone? She is the queen of music.
reputation may not be available on streaming services such as Spotify. Uhm…what?! Not okay with this.
The official tracklist for the album has been confirmed and released by Taylor herself. CAN NOT WAIT
Swift will be make another debut this Friday during the NHRA Auto Club World Finals. Courtney Force will be debuting a specialty Funny Car with reputation and photos of Swift covering the car. Are you ready to take it 330 mph?