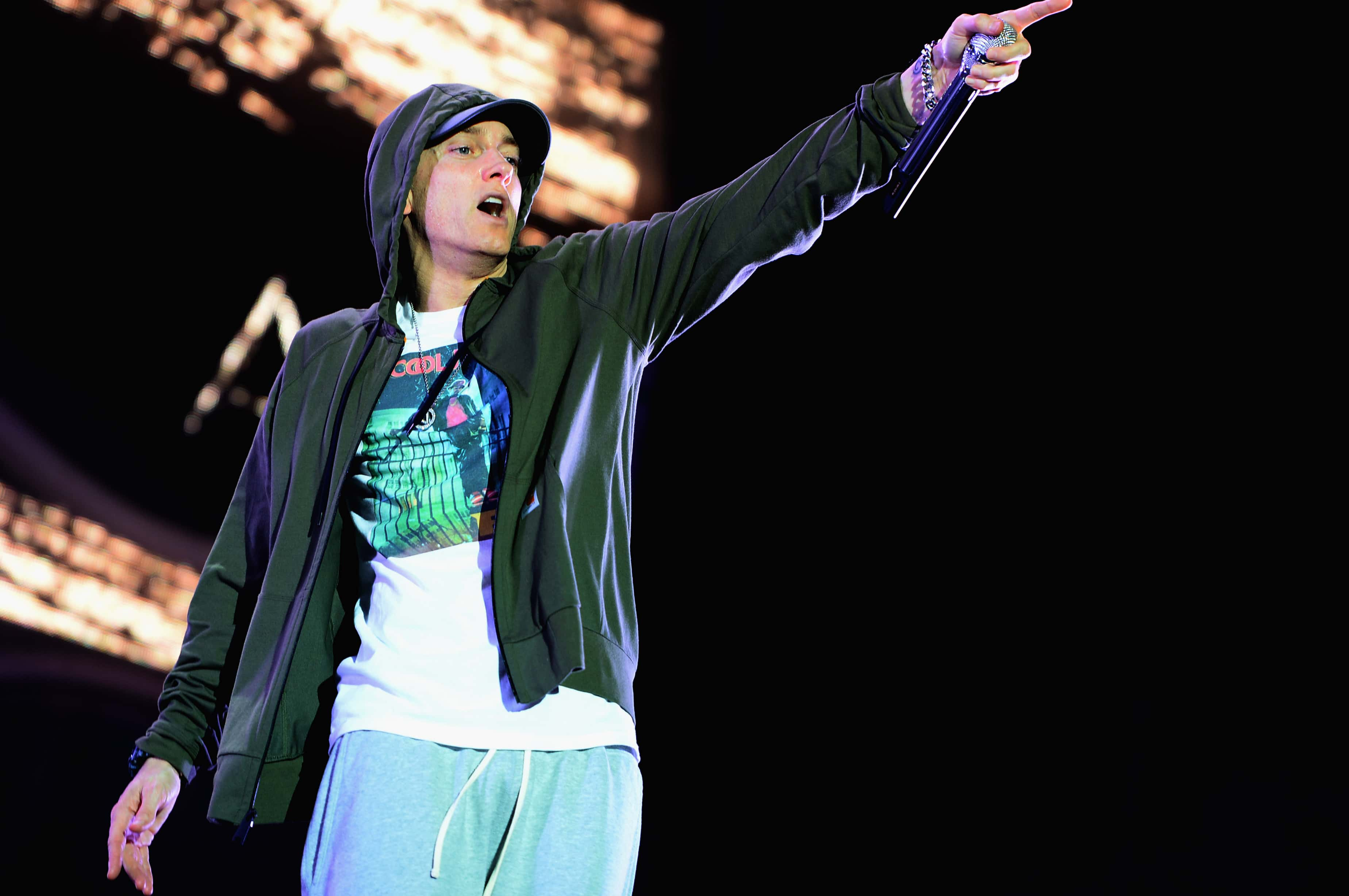 CHICAGO, IL - AUGUST 01: Eminem performs at Samsung Galaxy stage during 2014 Lollapalooza Day One at Grant Park on August 1, 2014 in Chicago, Illinois. (Photo by Theo Wargo/Getty Images)
Eminem may have given us the gift of a new music video for Valentine's Day, but it may not be the happiest.
The rapper brought us an 'Unhappy Valentine's Day' by releasing the emotional music video for his song "River" which features Ed Sheeran.
Watch the video for yourself below: