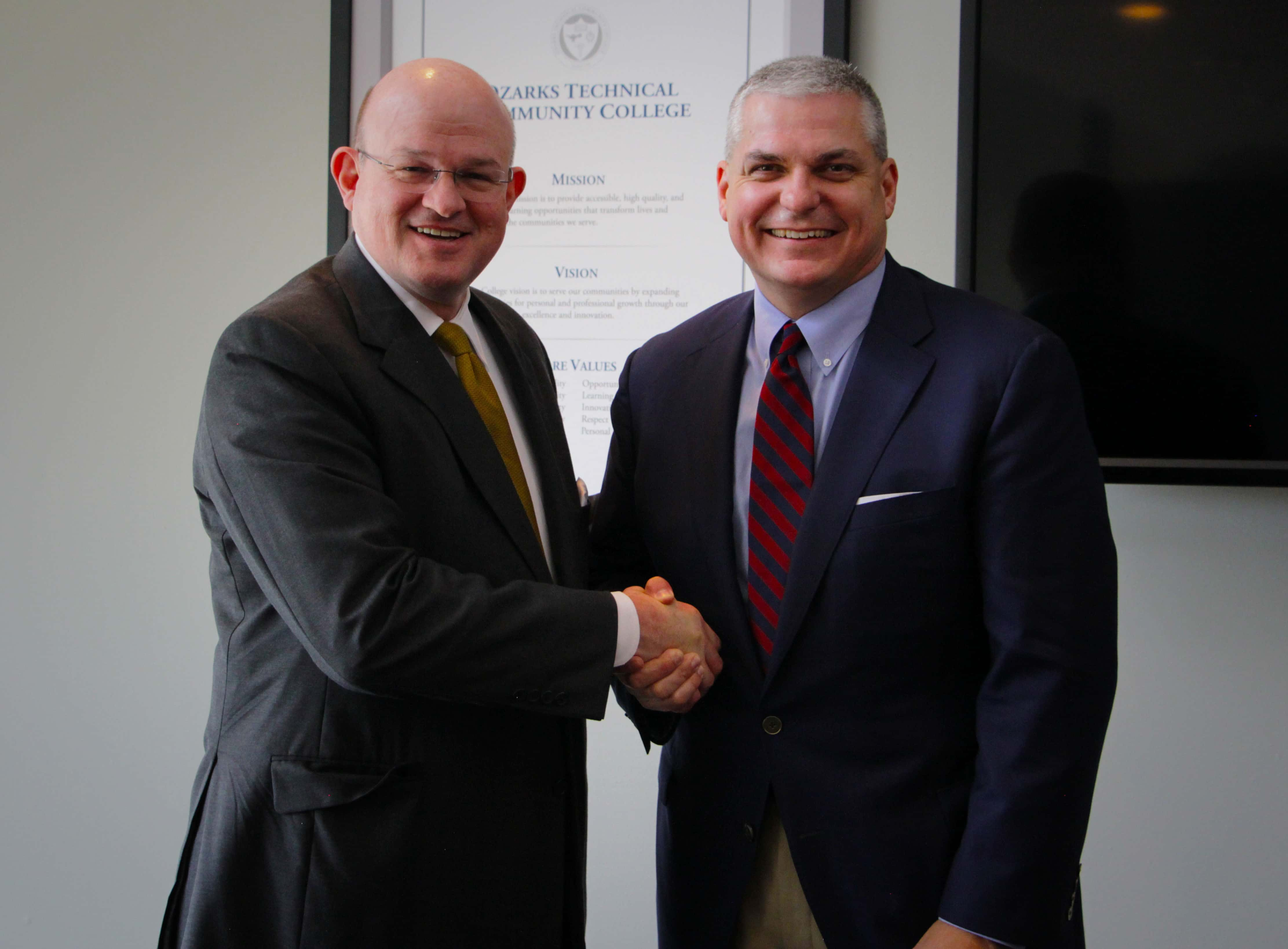 Students from Ozarks Technical Community College can now seamlessly transfer their credits from OTC to Southwest Baptist University.
The two colleges formalized their relationship on Thursday at the OTC Springfield campus. OTC Chancellor Dr. Hal Higdon said by formalizing the relationship between the two colleges, it hoped to make the transition smoother for students.
OTC already has standing relationships with over 30 colleges.
For more information about Southwest Baptist University, click here.