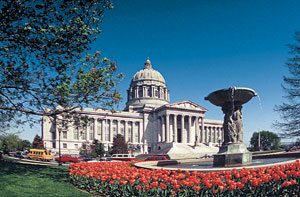 A state lawmaker from Lebanon is pushing for the first day of school to be pushed back this year to allow a little more time for the tourist industry in the state to make money. Representative Jeff Knight's bill passed both chambers of the Missouri legislature and awaits the Governor's signature.
Several businesses have supported the bill, saying that a few extra days would help, especially since schools have been pushing the start of school earlier and earlier into August.
Superintendents and education advocates, on the other hand, say that the number of days they have each semester is perfectly balanced, and that adjusting them would push final exams into January, or cut into education time.