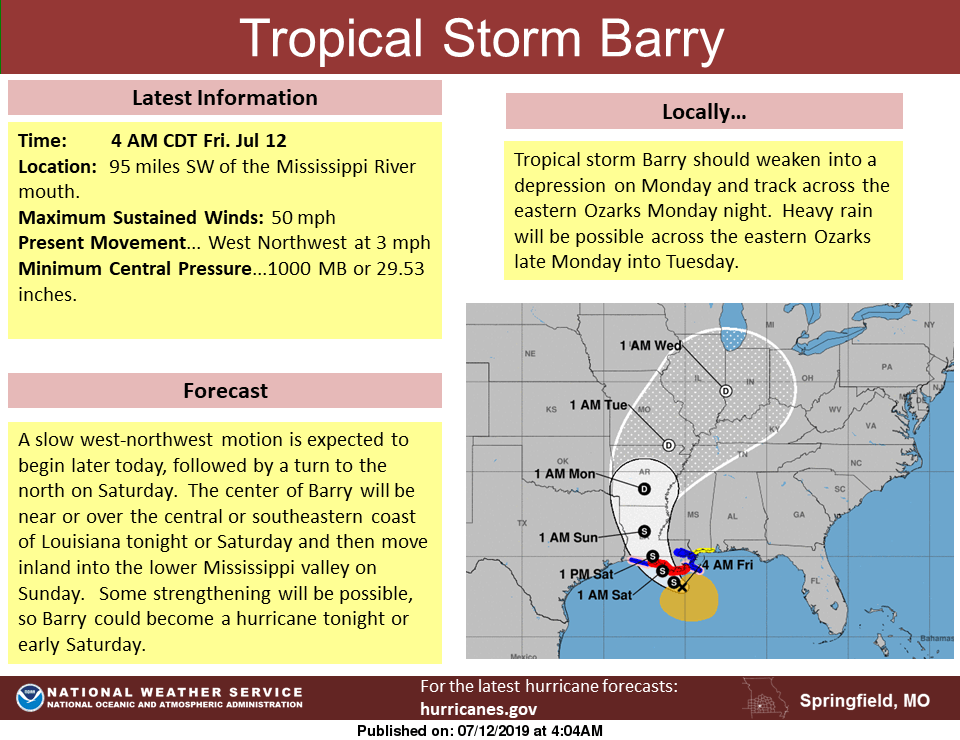 The remnants of Tropical Storm Barry should track across the eastern Ozarks by early next week.
The National Weather Service in Springfield says heavy rain will be possible Monday night into Tuesday.
Barry, which is poised to become a hurricane before hitting the Louisiana coast early Saturday, is expected to weaken into a depression as it moves into southwest Missouri.
Graphic courtesy National Weather Service Springfield, MO