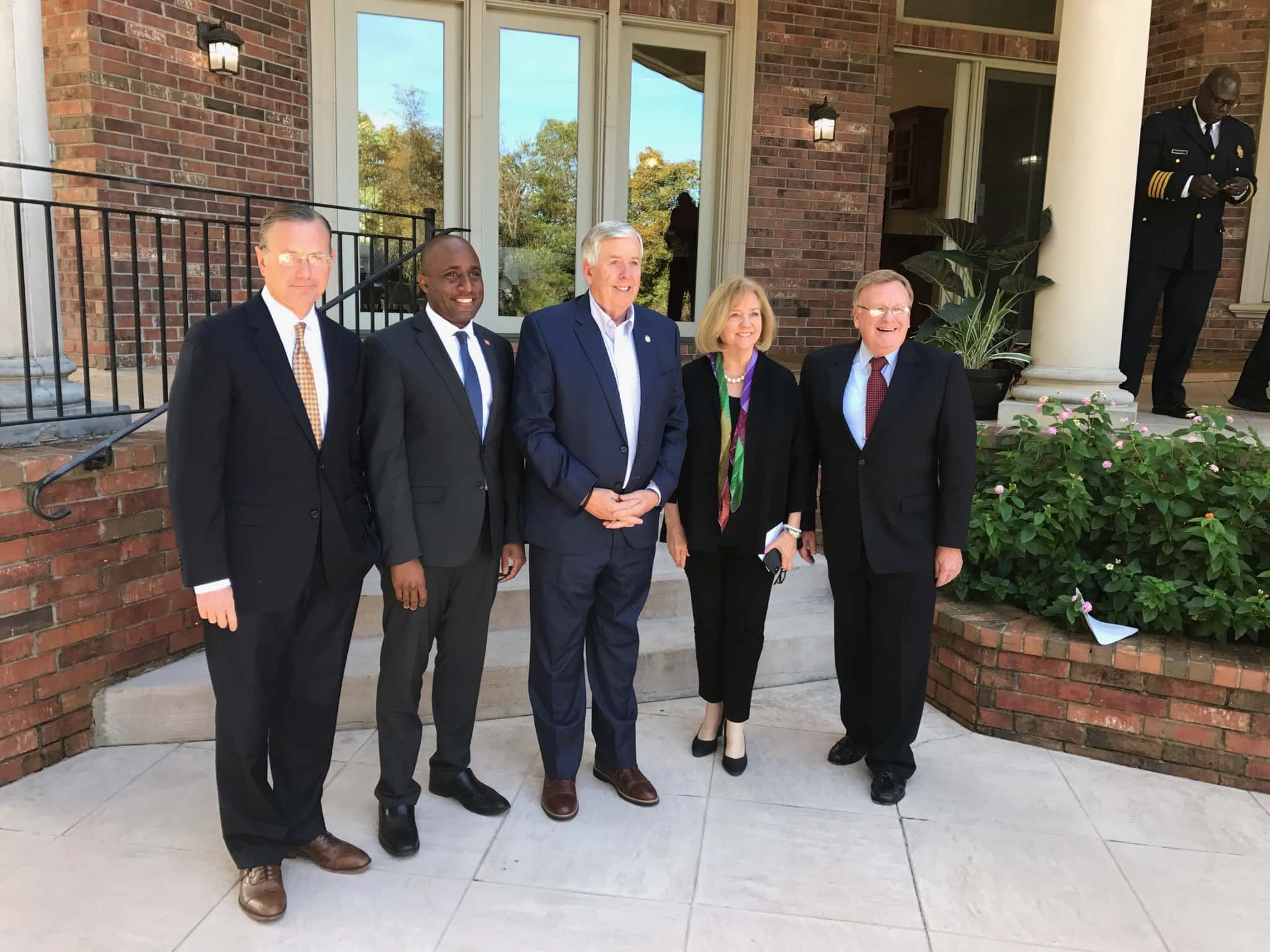 At what's being called a historic meeting to address violence in Missouri, Governor Mike Parson and city mayors from Springfield, St. Louis, Kansas City, and Columbia met in Springfield this morning to discuss what can be done to make communities safer.
The meeting at the Davis House in Springfield was the first step in tackling violence across major cities in Missouri and what solutions the leaders can implement during their terms.
Parson says he recognizes the issue isn't something the state is proud of.
"This is a problem for the state of Missouri, no matter where you live this affects all of us, so we gotta figure out solutions. And I think we all realize that and that's why we are here today."
The main focus of the meeting seemed to be on bringing together the true problems violence stems from, whether it's mental health, drug addiction, homelessness, or others.
"Violence knows no geographic boundaries. Each community is different, but there is a common element. We have an issue with gun violence, we have an issue with drug abuse, all of that plays together," added Springfield Mayor Ken McClure.
No specific plan was given on how the leaders expect to tackle violence as a whole, although more mental health services and drug treatment centers was brought up multiple times, as well as help for victims, witnesses and law enforcement.
"We know that there needs to be work both on the prevention side of violence, and and also on the law enforcement side of violence…it takes the whole spectrum for us to actually make progress." said St. Louis mayor Lyda Krewson.
Governor Parson says this is only the first of many meetings that will be taking place on this issue.