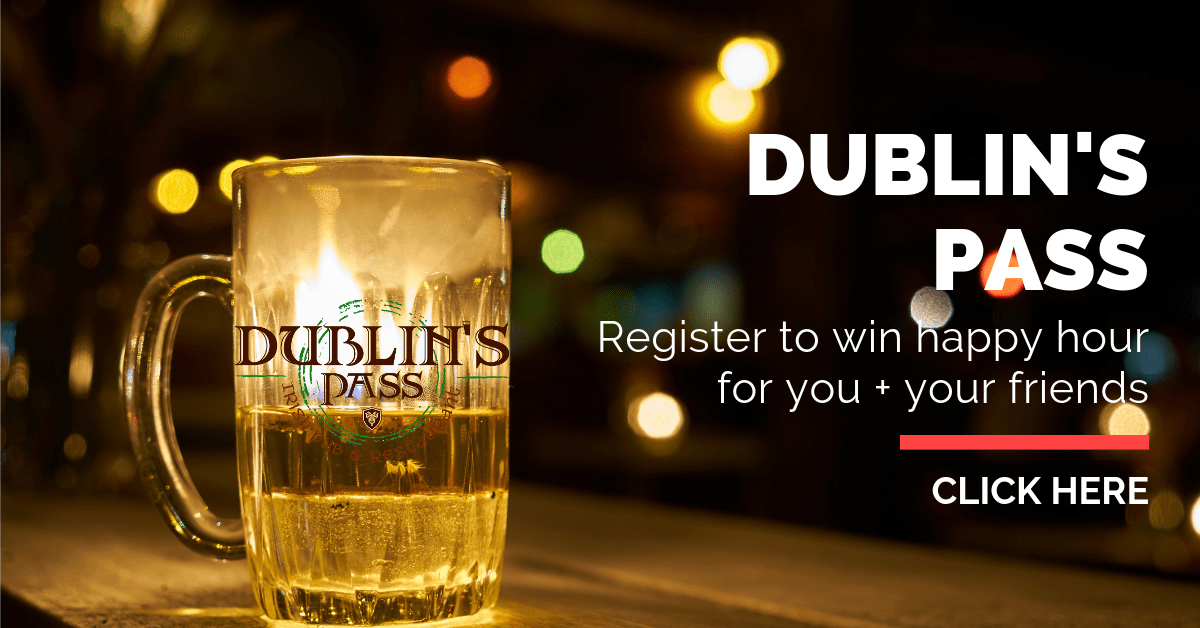 Just take a second and close your eyes. Imagine you and your co-workers finishing work early on a Friday. You're hungry and you want to start the weekend off right, but where do you go? Maybe it's later in the evening and all your friends want to go grab a drink! We have just the place for you, and even better, we're going to pay for it! Dublin's Pass has TWO ideal happy hours with AMAZING menus. Their first happy hour is from 3 PM to 6 PM, and their second "late-night" happy hour runs from 9 PM to close!
You know how we like to do it here at Power 96.5! Let us pay to get your weekend off to a fantastic start!
Listen mornings with Fotsch & Friends all this week to win a $25 gift card to use at Dublin's Pass! Everyone who wins will be qualified to win a Happy Hour party at Dublin's Pass for you + your friends!
Register below right now for an extra chance to win.