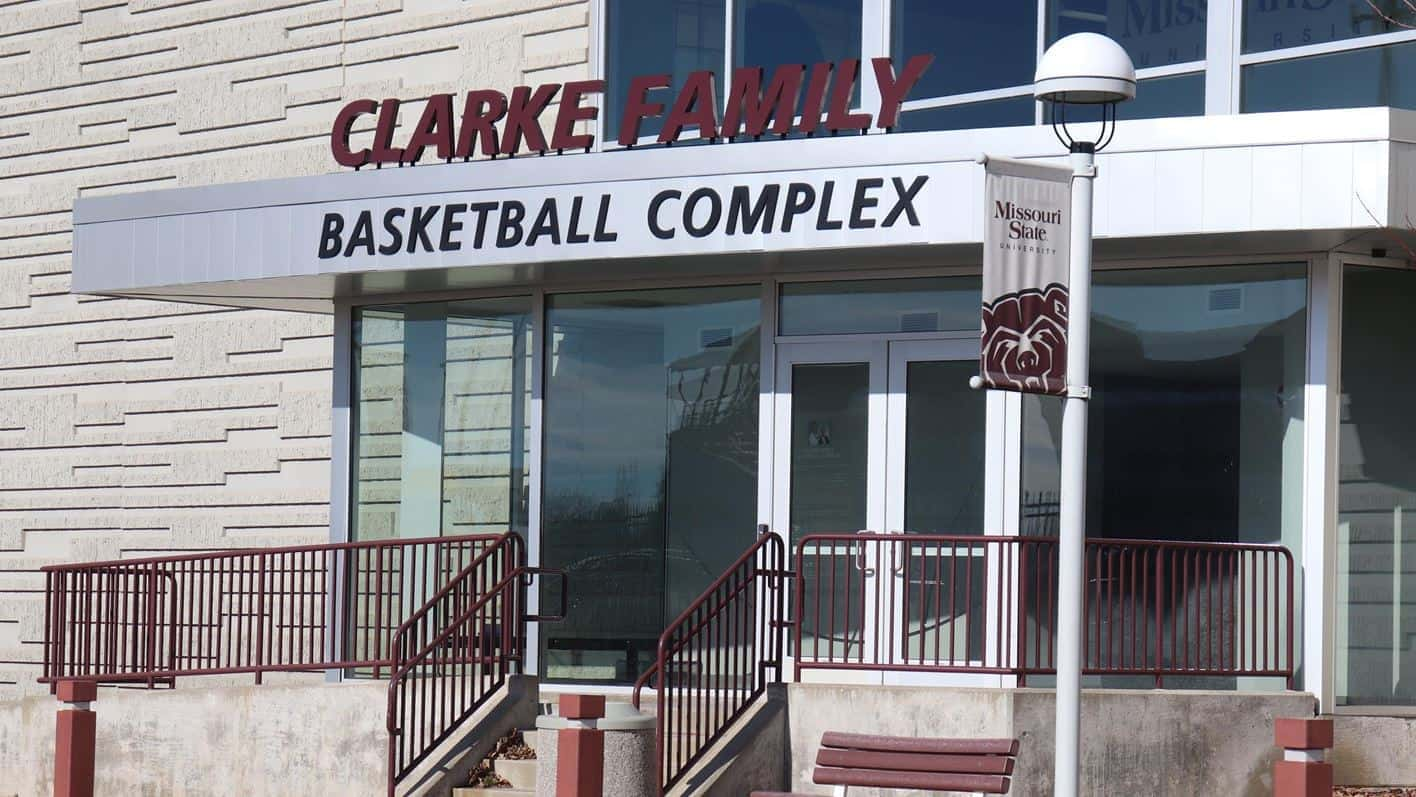 SPRINGFIELD — Thanks to a major gift from the Clarke Family of Springfield, the men's and women's basketball complex at JQH Arena will soon be renamed the Clarke Family Basketball Complex.
The basketball locker rooms and team facilities at the arena will be officially dedicated at a later date, although signage for the complex has already been installed.
The Clarke family has lived in Springfield since 1948 and have been staunch patrons of Missouri State University ever since.
Dr. Michael J. Clarke graduated from Creighton Medical School in 1939 and took surgical training at Northwestern University in Chicago. He served seven years of combat duty during World War II and rose to the rank of commander. He came to Springfield as chief of surgery at the Federal Medical Center and later served as chief of staff at St. John's and Cox hospitals in Springfield and president of the Greene County Medical Society and the American College of Surgeons. He became team physician for the basketball Bears in 1951 and continued as team physician for the very successful teams of the 1950's.
His son, Dr. Michael S. Clarke, a standout player at Springfield Catholic High School and Northwestern University before graduating from the University of Missouri Medical School in 1969. He followed his medical schooling with surgical training at Vanderbilt University Medical Center and fellowship at the Campbell Clinic of Orthopedic Surgery in Memphis. He is currently a clinical professor of orthopedic surgery at the University of Missouri and has practiced orthopedic surgery in Springfield since 1974.
Dr. Clarke's wife, Krystyna, is a surgical nurse from Bialystok, Poland. She was working for the United Nations in Saudi Arabia when she met Dr. Clarke, an Army colonel, during the Gulf War in 1990. They both were recognized for combat duty in Operation Desert Storm, the liberation of Kuwait, and the management of the Armed Forces Hospital in King Khalid Military City.
The basketball complex, located on the south side of JQH Arena, includes locker rooms for both the Bears and Lady Bears basketball teams; coaches' offices; an athletic training facility; academic study areas; team lounges; state-of-the-art team video rooms; and other support and reception areas. When JQH Arena opened in 2008, the area for the complex was left as shell space with the anticipation it would be completed at a later time through private gifts. Construction for the complex then began in 2012 and was completed in the fall of 2013.