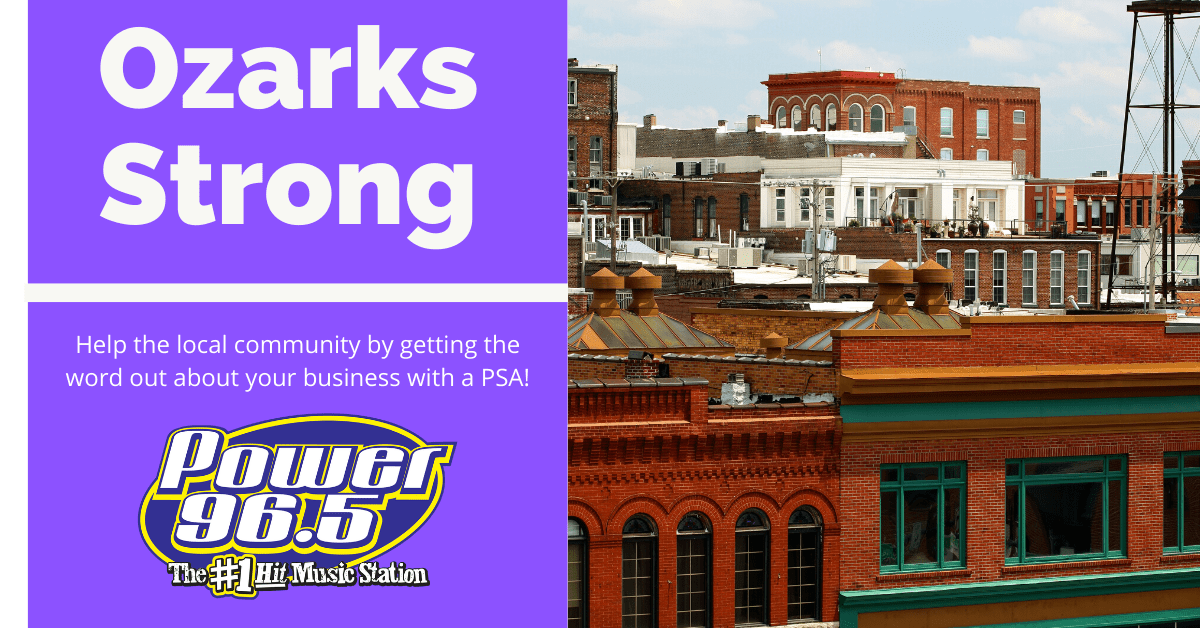 All of us at Power 96.5 are saddened by the challenging hardships placed on our friends and neighbors during this time.
We would like to do our part for this incredible community by using the power of radio to share messages for businesses right here in the Ozarks!
The best part? We're going to help you get the word out FOR FREE, as long as your PSA is informative and helpful to our community during the COVID-19 crisis.
CLICK HERE to submit your local business to be featured on our Summit Media Springfield Radio Stations – Country 94.7 KTTS, Talk 104.1 KSGF, Power 96.5, and 106.7 The River.
Please fill out the form in the link above and we'll create a PSA/Message for your business in the coming days, which will be broadcast across our 4 stations.
It is our desire to help as many local businesses as possible, but because of time limitations we will be limited in how many businesses we can help at any given time during this crisis.
If you have any questions or concerns please email us at hewson.beattie.summit@gmail.com Or give us a call at (417) 865 – 6614!
We care about the community – and we care about you!