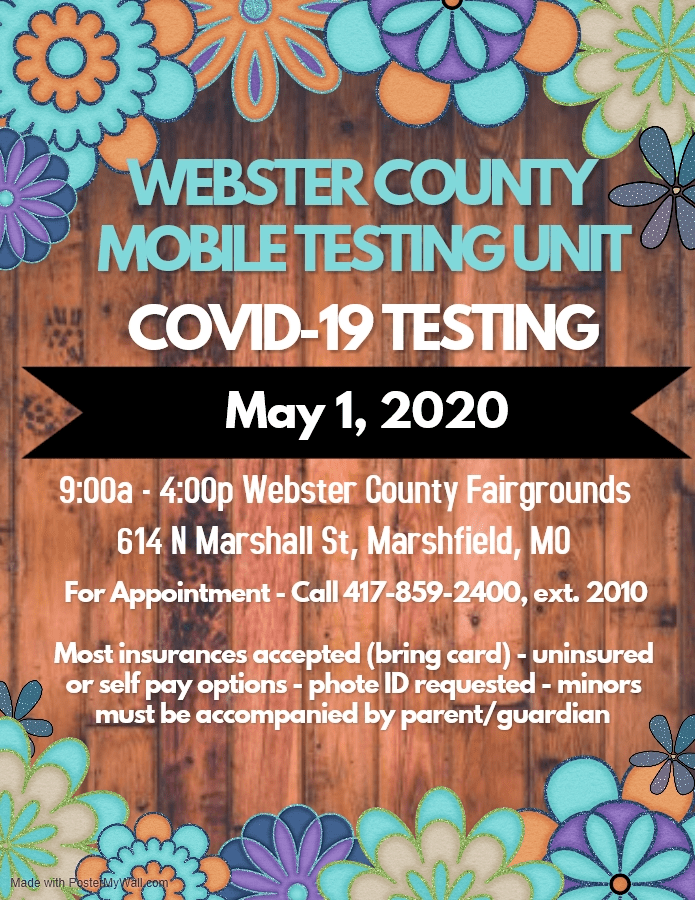 Folks in Webster County  have the opportunity to be tested for the coronavirus this week.
On May 1, 2020, there will be a mobile testing unit at the Webster County Fairgrounds from 9 AM to 4 PM.
You must call to schedule an appointment: 417-859-2400, ext. 2010.
Most insurances are accepted, but they do have options for those who are uninsured or plan to self pay.
You'll need to bring your photo ID, and any minors need to accompanied by a parent or guardian.
The Webster County Fairgrounds is located at 614 N. Marshall St. Marshfield, Mo 65706.