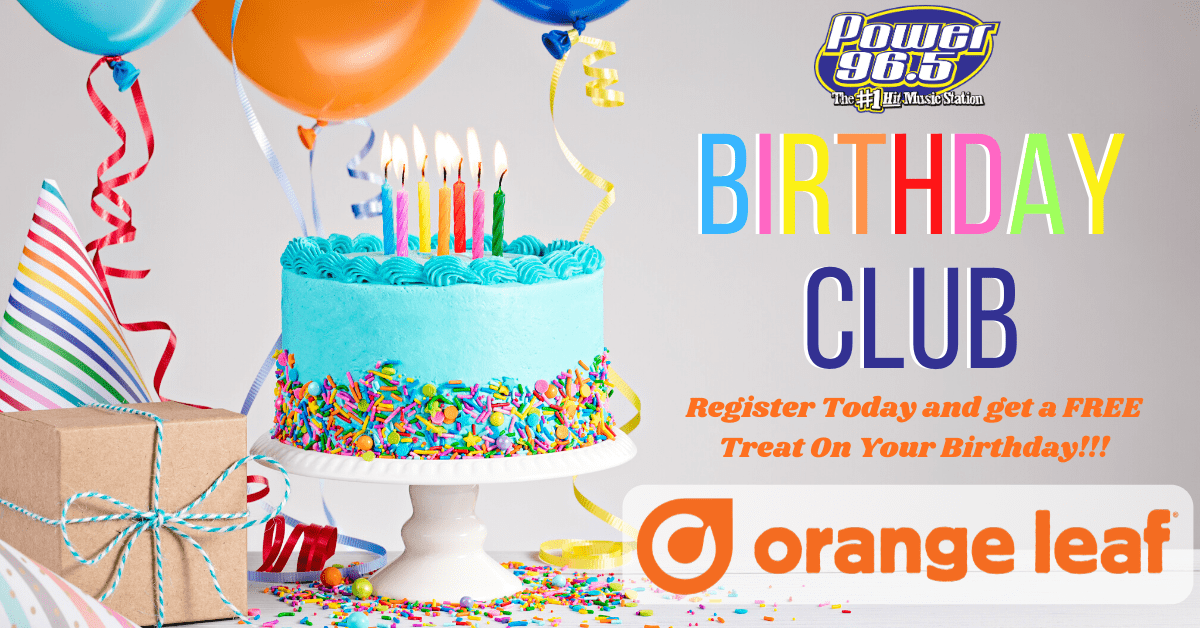 Birthdays are a time for celebration!
That's why Power 96.5 and Orange Leaf Frozen Yogurt & Treats want to make YOUR birthday extra special AND delicious!
Join the Power 96.5 Birthday Club TODAY and when your special day rolls around, we'll hook you up with a delicious, frozen, dessert courtesy of our friends at Orange Leaf Frozen Yogurt & Treats!
Get signed up right now when you CLICK HERE!
Make sure you take your ID and the emailed coupon that you receive from Power 96.5 to Orange Leaf to claim your treat!
Enjoy your delicious frozen treat on your special day!