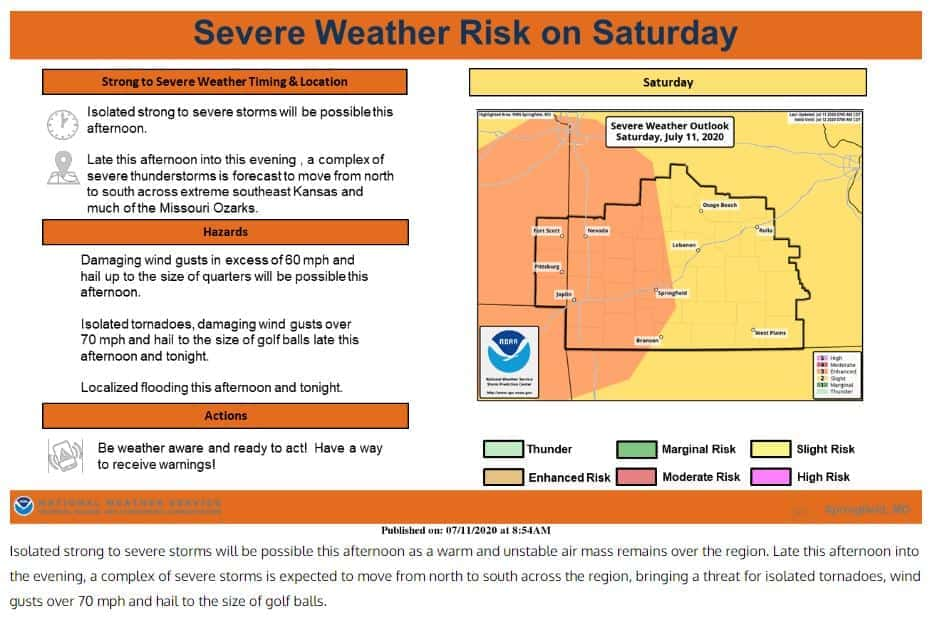 The National Weather service says there will be two chances for severe weather this afternoon as scattered thunderstorms develop into the late afternoon, and a larger complex of thunderstorms move in from the northwest during the late afternoon and evening and even into the overnight hours.
Storms late this afternoon have a chance to create tennis ball size hail and wind gusts from 60-70 mph.
Megan Terry, a Meteorologist at the National Weather Service, says people should prepare to get severe weather news wherever they are.
"[Folks] definitely need to make sure that [they] have way to get those warnings during the overnight hours," Terry said, "Over the weekend some people may be camping and be in more vulnerable areas. [People should] be prepared to take shelter should those storms impact them."
The storm threat may extend into overnight hours late Saturday and early Sunday.