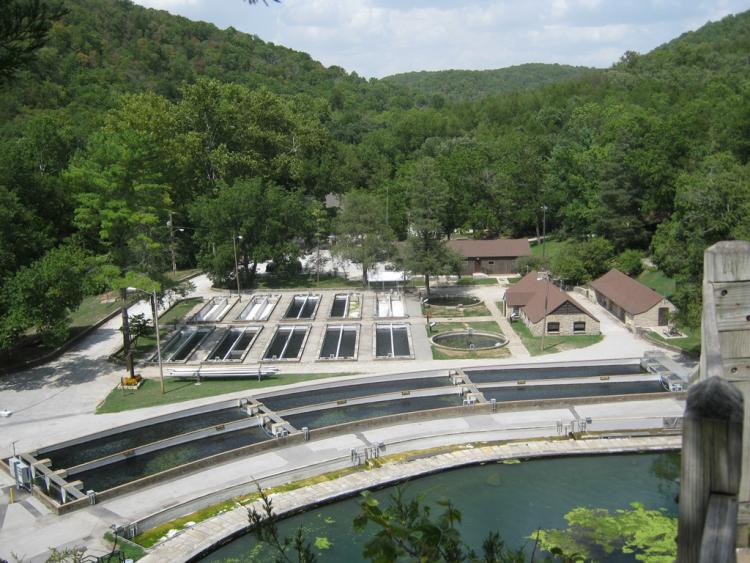 The Roaring River Fish Hatchery in Cassville is starting production again after spending years in renovation.
The hatchery spent two years upgrading its systems and 1.9 million dollars in the process. One of the main upgrades was a flood-control structure at the entrance to spring entrance, which was given a leak-proof pipeline and a water treatment device.
Manually operated gates were replaced with automatic ones.
Around 3 to 4 hundred thousand fish are produced every year for state parks around Missouri.