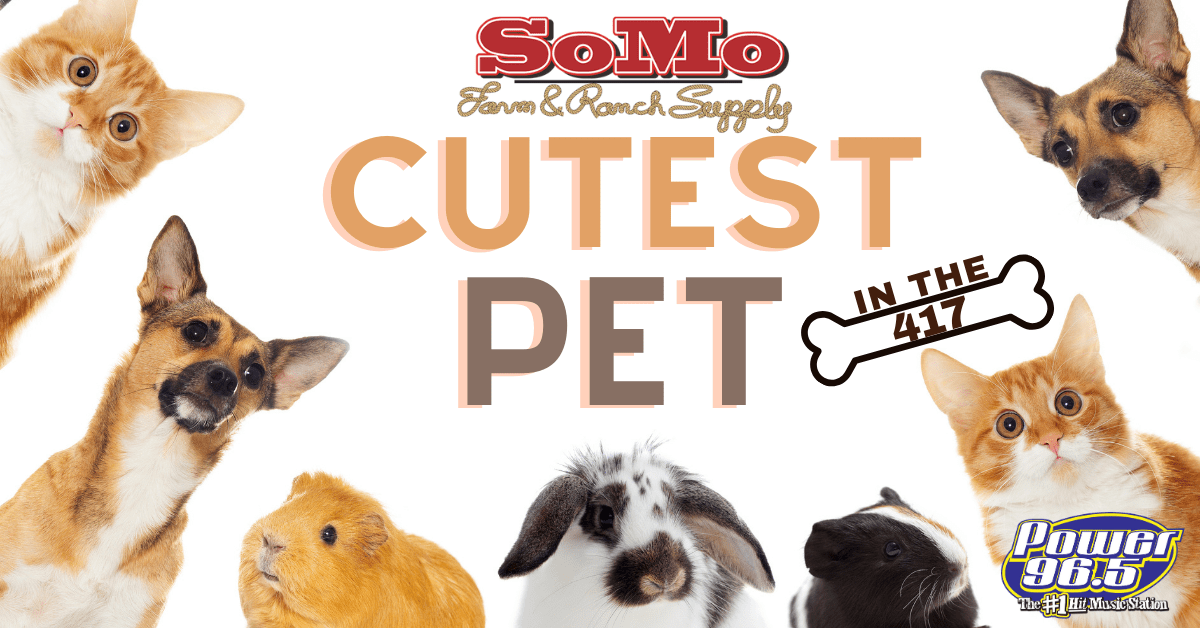 Is your pet the cutest in the 417?
Power 96.5 & SoMo Farm & Ranch Supply know how much you LOVE your fur-baby!
That's why we're giving your pet the chance to show-off all the cool, hilarious, and adorable things they do!
Is your pet good at tricks? Are they crazy-cute in costume? Maybe they just have an undeniably precious face!
No matter the reason, we want YOU to register NOW!
Submit your favorite pet pictures and videos below.
Each day we will share one of our favorites to the Power 96.5 Facebook page. At the end of the contesting period one lucky winner will be selected to win an AWESOME grand prize provided by our friends at SoMo Farm & Ranch Supply.
Register below for your chance to win! Also, be sure to check out all of our other excellent contestants!