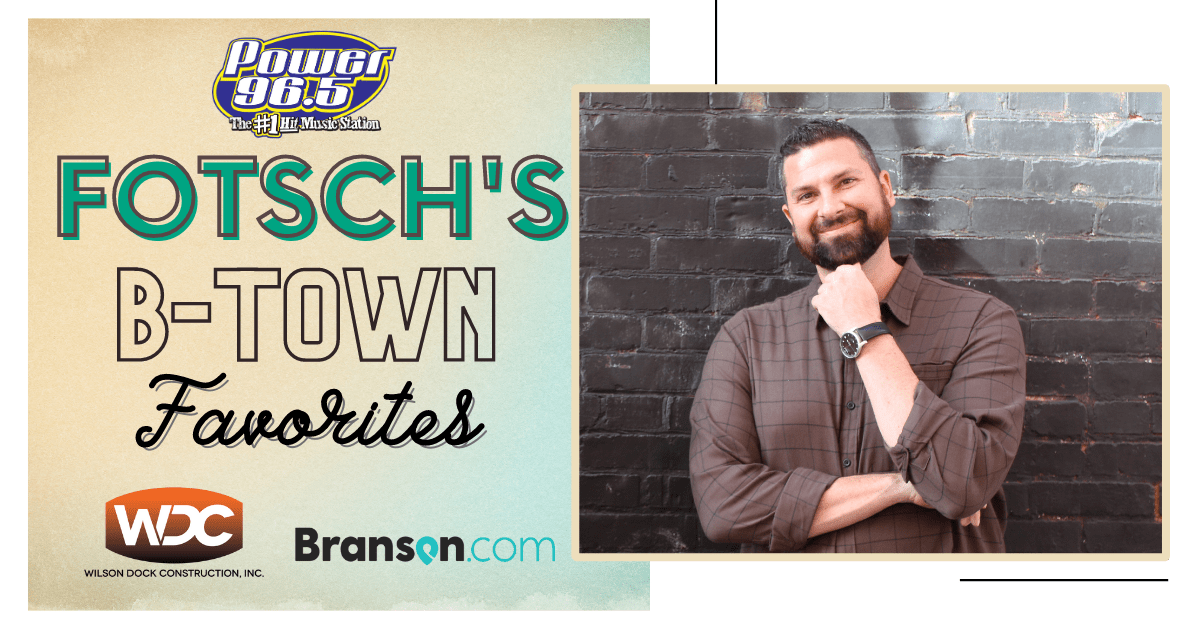 At Power 96.5, Wilson Dock Construction, and Branson.com, we know that you and the family are excited to get out of the house and enjoy the spring vacation of your dreams!
While cross-country travel might not yet be an option, we want to remind you of the amazing destinations we have right here in our own backyard!
This week, we're inviting you to register to win our AWESOME grand prize package in the contest box below! If you're selected as our winner you'll be able to treat your family to an incredible summer of excitement in Branson!
Listen mornings with Fotsch & Friends all next week to win passes to our next featured attraction! Tune in Monday morning to find out which of B-Town's classic locations YOU could win passes too!
Plan your perfect summer vacation when you CLICK HERE!
Fotsch's B-Town Favorites, is brought to you by our friends at Wilson Dock Construction and Branson.com.
Register below and you'll also be registered to win our Grand Prize that will be drawn at the end of the contesting period (May 9th). The Grand Prize consists of AWESOME prizes from every location featured as a part of Fotsch's B-Town Favorites!