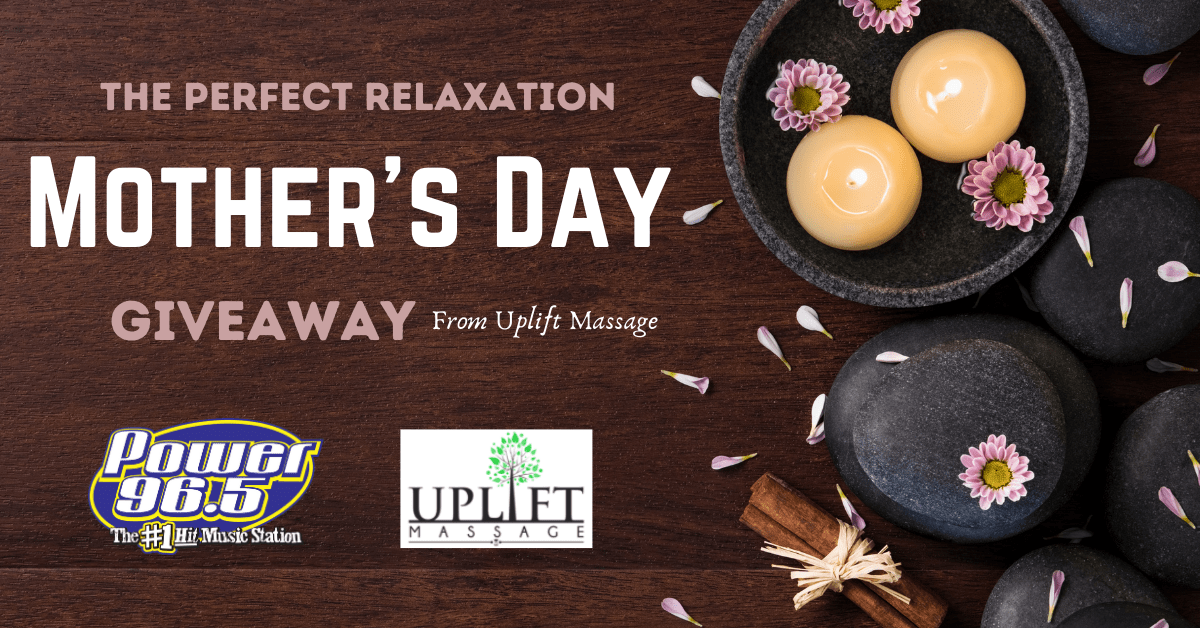 Mother's Day is just around the corner.
Have you thought about what to get mom? That's okay! Power 96.5 and our good friends at Uplift Massage know just what she needs.
We want to help YOU give mom the ULTIMATE gift of relaxation.
Register in the contest box below for a chance to win TWO – 90 minute massage sessions, TWO – 60 minute facials, and ONE waxing session (does not include Brazilian or bikini) at Uplift Massage.
It's the kind of gift that will ensure that you're secretly mom's favorite child.