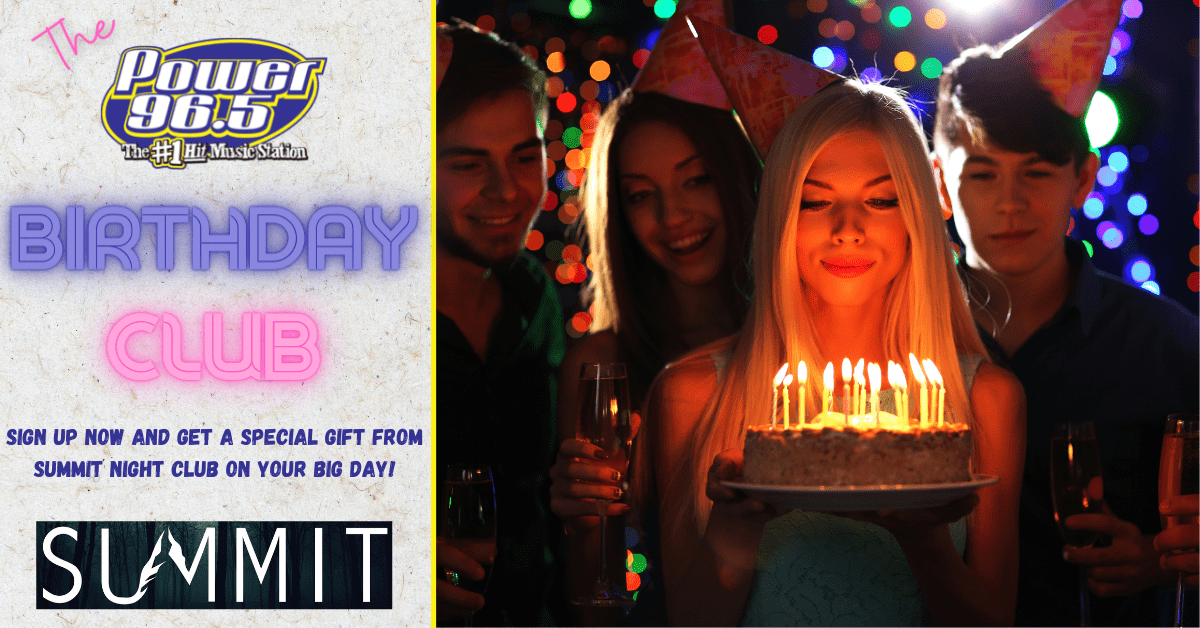 Birthdays are a time for celebration!
That's why Power 96.5 and Summit – Branson's Only Night Club want to make your birthday extra special AND amazing!
Join the Power 96.5 Birthday Club now, and when your special day rolls around, we'll hook you up with a certificate for free admission AND a free signature drink (Must be 21+), courtesy of our friends at Summit!
You must be 21 or older to redeem this free gift. Get signed up right now when you CLICK HERE!
Make sure you take your ID and the emailed coupon that you receive from Power 96.5 to Summit Night Club in Branson to claim your free gift (Must be 21+)!
Enjoy your big day! Happy birthday from all of us at Power 96.5!