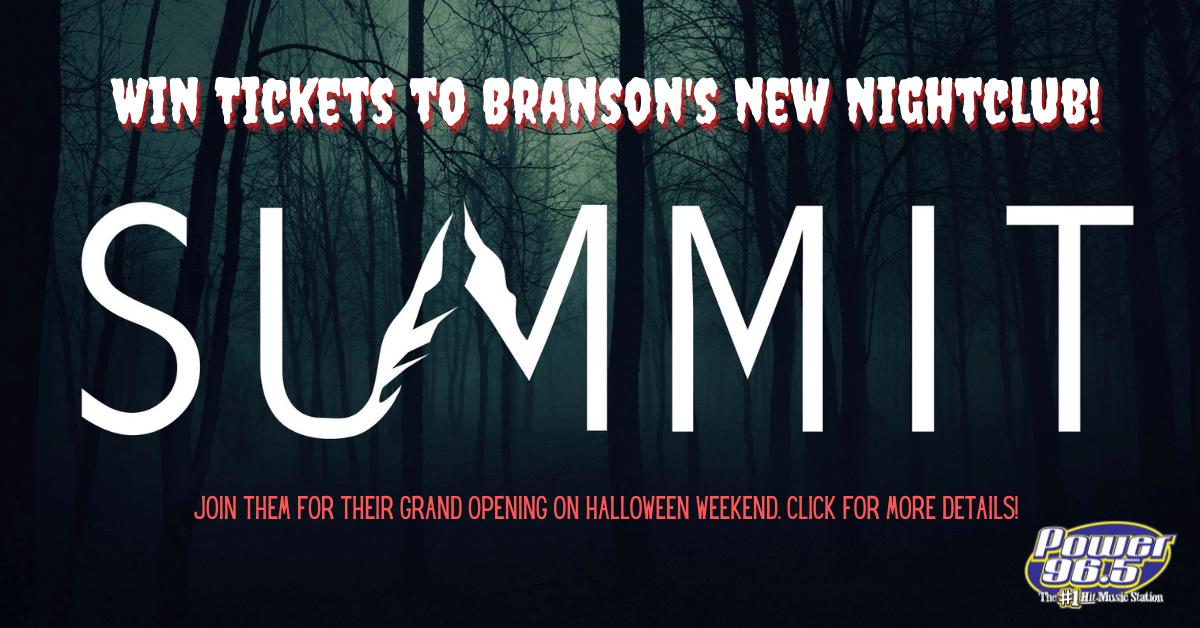 Power 96.5 and our friends at Summit – Branson's only Nightclub want to send YOU out for an unforgettable Halloween experience.
Summit, the newest, hottest, night club in Branson, is opening its doors for the very first time on Saturday, October 30th!
We want to send YOU to celebrate the Summit grand-opening in style, dressed up, and ready to dance!
Listen mornings all next week (10/18 – 10/22) with Fotsch & Friends for your chance to win a special VIP ticket giveaway to Summit!
Find all the details and learn how to get your tickets for the Grand-Opening Halloween Party at Summit – Branson's Only Nightclub when you CLICK HERE.